In the show room, 10,000 pieces of commercial table wares made by Arita-yaki potteries were exhibited.
Serving a wide variety of menus, from Japanese traditional course "Kaiseki ryori" to Japanese style bar "izakaya"
with reasonable price and casual lunch, also providing freedom for selecting ware,
please feel free to combine different kinds of wares such as glassware and lacquerware.
Staff will provide a suggestion for suitable scenes and advice of customer's requirements.
We welcome all customers who are looking for business tableware and also general customers to visit.
Check the texture and color by hands
Porcelain, pottery, small items, all products could be touched and watched actually, customers could check the texture and color that are difficult to define in the photo, and even compare with other products.
Select product from catalogue
The sample list and catalogue of unexhibited products are also prepared for customers to read and order.
Advice from staff
Advice, budget and proposal depending on customer's requirements are provided. We also receive an order of memorial product, please feel free to contact us.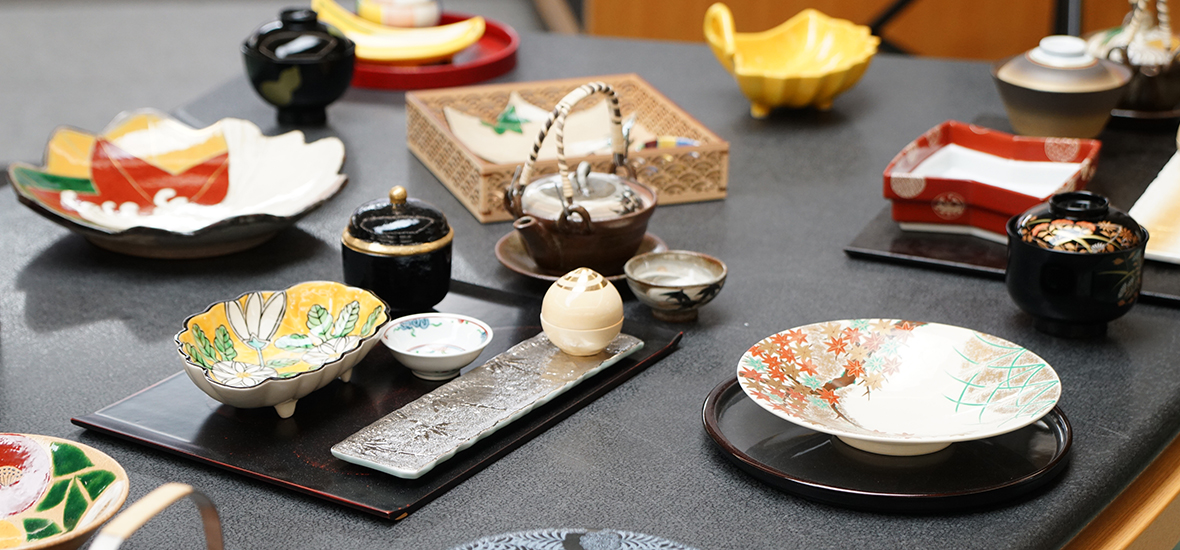 At our showroom, we mainly introduce Japanese table wares with various themes according to the season and trend,
and have a wide range of products from daily use to unique and playful usage.
Our showroom is a place where customer could encounter new ware and have fun using Japanese tableware.